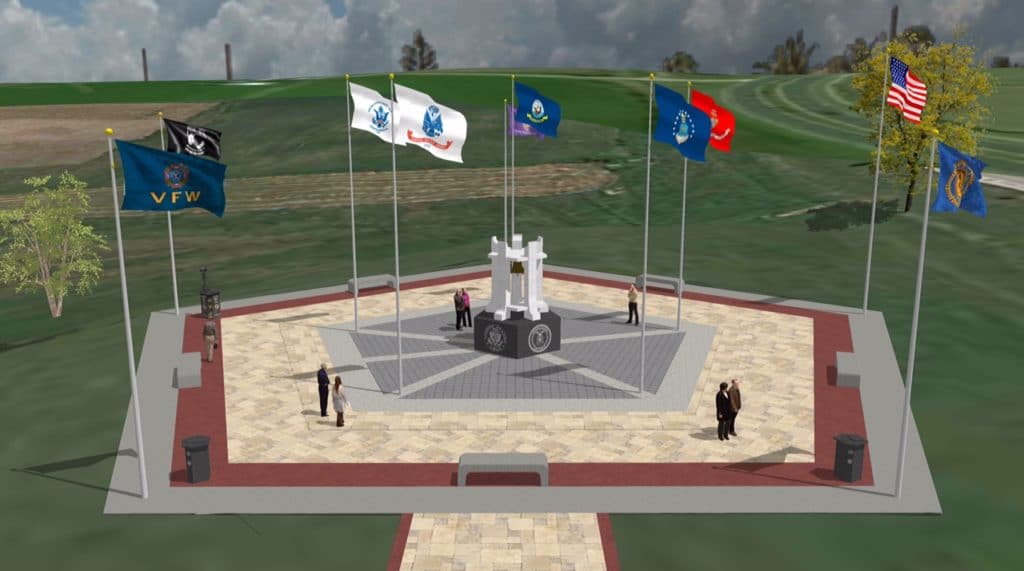 The Veteran's Memorial Pentagon will have over 1,000 Pavillion Pavers. Irregular shapes in four sizes:
Small A – 16" X 8" Small B – 16" by 16" Medium – 12" by 24" Large – 24" by 24"
The tan area depicted above between the maroon perimeter and grey Veteran Pavers.
Each Paver's inscription should be unique; Commercial names and/or messages are permitted.
The Veterans Memorial Association shall have final authority over any language or symbols that may be used.